Why You Need to Know Your Goals
March 15th, 2023 by Katherine Moller
A few weeks ago I posted about how I am only practicing 15 minutes a day at the moment. I wanted to talk about that a little bit more.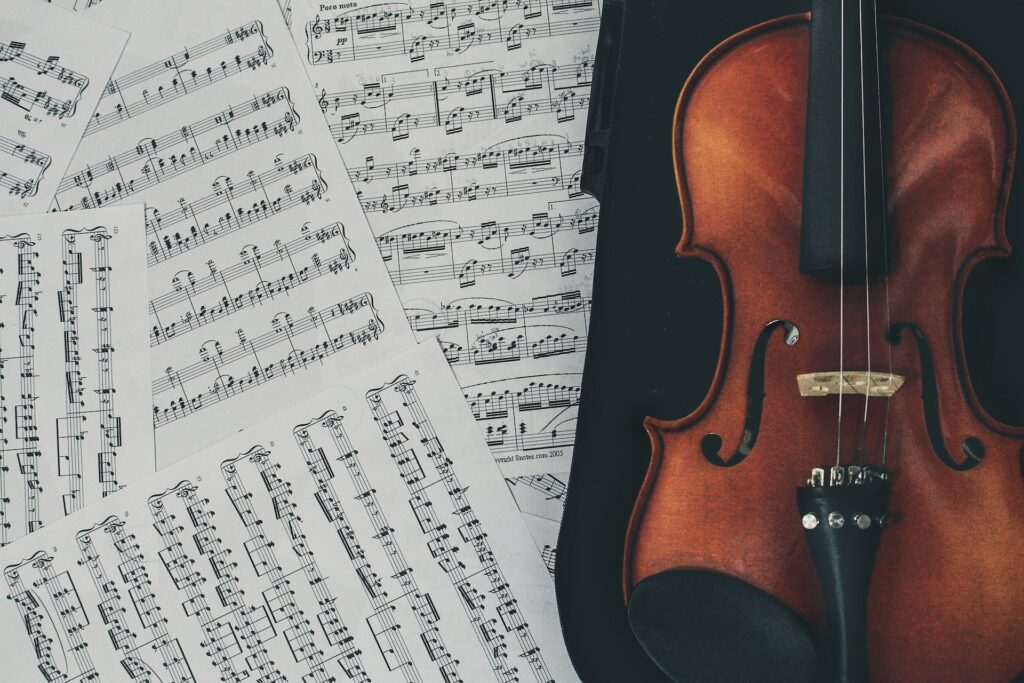 When I decide what kind of practice session I am going to do, I need to know what my goals are. In January, my goal was to work towards my album, so all I was doing was working on that music.
In February, and now March, my goal has been to maintain and improve my technique and get back in the habit of practicing technique instead of just learning music for the next gig.
In April, I will be working toward Symphony NB gigs. To work more on learning material, I will be increasing my practice time to an hour a day. This will give me enough time to keep some of these exercises that I am doing right now as a warm-up and focus on learning material.
As we get closer to summer I will be more focused on my fiddle music, and prepping for those gigs.
Those are all bigger-scale ways of knowing your goal, but I like to think about this on a smaller scale as well.
Every time I play a piece, a scale, or a study, I am thinking about why I am doing it.
Right now I am working on three octave G major scales. I am always listening to my tuning, but I'm really focusing on going from slow to fast and keeping everything really smooth. I am listening to my notes and paying attention to whether they are all really even.
Another example would be one of the studies that I am currently working on. One time I will work on the shifts, another time I will work on speed, another time I will work on making sure the slurs are smooth. When I am really working on the study (or piece) I like to focus on one single thing each time I go through it. 
Sometimes, I will choose a single thing to focus on for the whole practice session, and sometimes I will change it up each time I play the piece. I like to pick a single element each time because you really can't focus on more than one thing at a time!
Comments are closed.