A Change is Good, and So Is a Rest
July 11th, 2018 by Katherine Moller
They say that a change is as good as a rest…  This summer I am hoping to do a bit of both!  I always take a break from my teaching schedule during the summer, but my performance schedule usually fills up.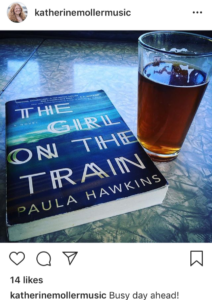 During the school year my teaching occupies most of my time.  I do still manage to fit in gigs, but I am never as organized as I would like to be, due to the lack of time.  During the summer, while I am performing more, I have more time to use as I see fit in between bookings.
In case you are worried that I am working too hard over the summer, I still have more leisure time than usual! I have been taking time to read as well as spending time with my husband.
Currently I am focusing on getting myself organized for the fall.  The plan for the summer is to take the time that I have available to me and accomplish some of the tasks (preparing music, lesson plans, etc.) that I can do ahead of time.  Then once my busy teaching schedule returns – I will be able to implement the items that I have worked on over the summer.
As they say, a change is as good as a rest; although, I must add that if you can do both, it is even better!
Comments are closed.