Tips & Tricks: Setting Goals for Your Fiddling
September 14th, 2015 by Katherine Moller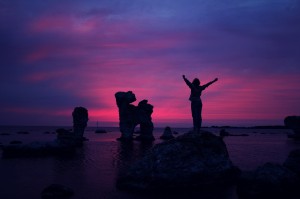 It's that time of year again. My students are coming back for their first lessons of the school year. I like to take this time to talk to them about what their goals are for the next 10 months. It is very easy to fall into the routine of learning piece after piece without having a bigger goal, and without feeling like you are getting somewhere. I find that talking to my students about their goals helps to make sure that we are both on the same page.
What kind of goals should you be setting? Well, it can be anything. It can be learning a new technique, improving an old technique, playing a concert, being in a competition, taking an exam, learning a piece of music that you love and have always wanted to play, increasing your repertoire to a certain number of tunes, or having a certain number of tunes memorized.
So, my advice to you is to take stock of your playing. What do you feel that you do well? What do you feel like you could improve? Take some time to think about what you might like to accomplish, talk to you teacher about it, and work on a plan for the year!
Comments are closed.