The Legacy Project: Getting Ready to Head to the Studio
July 22nd, 2013 by Katherine Moller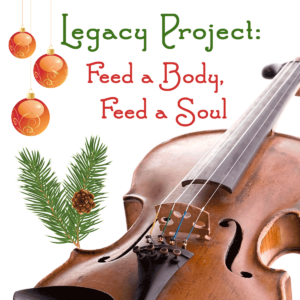 I find it hard to believe that I will be going to the studio later this week!  As with so many things in my life, this has crept up on me sooner than I had expected!  I have picked out all of the pieces that I want to record, have decided on the arrangements, and now am putting the final touches on the fiddle tunes.
Had you asked me a week ago if I felt ready to record, I would have told you that I was nowhere close.  I was starting to panic about whether or not I would be prepared in time.  I have to admit that I work really well under pressure, so I now feel much more confident about the going to the studio.  Also, I currently feel like the fiddle tunes are getting better and have not reached a stale point for me.  I currently feel great about heading into the studio!
This past week I have been working on the tunes with a metronome and have also been playing with a drone to work on my tuning.  My tuner has the feature of playing whatever sustained pitch I want.  I set it to the tonic pitch of the fiddle tune and play along.  Very helpful!  I have been working on the tunes at a slow speed as well as at full speed to make sure that everything is under control and that my fingers are working well.
On Wednesday, July 24th, Skip Holmes will be arriving in Fredericton.  We will go over the music in the afternoon and then head to Outreach Productions in the evening to get set up, and possibly to record a tune or two.  We shall see how that goes!
I am excited to be headed back to the studio, and can't wait to hear what the results will be!