Music Awards: What Does it all Mean?
September 22nd, 2014 by Katherine Moller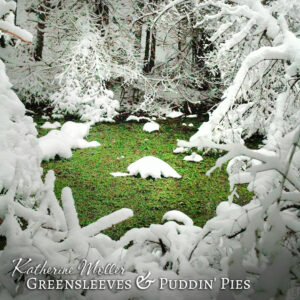 I have recently been nominated for 5 Music NB Awards. The last time I was nominated for an award, a columnist called me to get a reaction and I was stumped. "What does this nomination mean for you?" That was the big question. Since getting the news about these most recent nominations I have been thinking about it trying to prepare something a little more coherent that the "All I am thinking is Woohoo!" answer that I gave last time.
So what does it mean? Every time I put out a CD I am nervous. You are putting a little bit of yourself, or possibly a lot of yourself, out there for other people to enjoy, but also to criticize. You try to improve with every CD, but I am always left with questions about whether or not I should have been pickier, or whether or not other people will like it as much as I do. Once you put it out there, there is nothing more that you can do. It is scary.
This most recent CD that I released was also more of a passion project for me than the others. Music is my passion, but this particular CD was to commemorate my father and help raise money for the local food banks. After all of the hard work, people actually came to the CD launch (which is always a huge relief), people bought the CD, and I was able to donate over $2000 to the local food banks. That all let me know that other people liked the CD and the project.
So now, what about the Music Awards? Well, this is now something else. The way it works is that you apply for the awards and a jury of people is sent your CD and backing material (bio, photo, website). They then decide if your work is deserving of a nomination. The fact of being nominated means that a jury of my peers (I have on other occasions served on some of these juries) has deemed my CD and work to be worthy of a nomination.
It is great to feel good about your own work, it is wonderful to have your audience and fans tell you that they enjoy it and that it touches them in one way or another, but it is also wonderful to have people from your own industry give you a nod that your work is good. That is in the end what it means to me. My peers and the people ahead of me in the industry are acknowledging what I do, and that feels great!
Comments are closed.