Enjoying the simple pleasures in life
September 4th, 2012 by Katherine Moller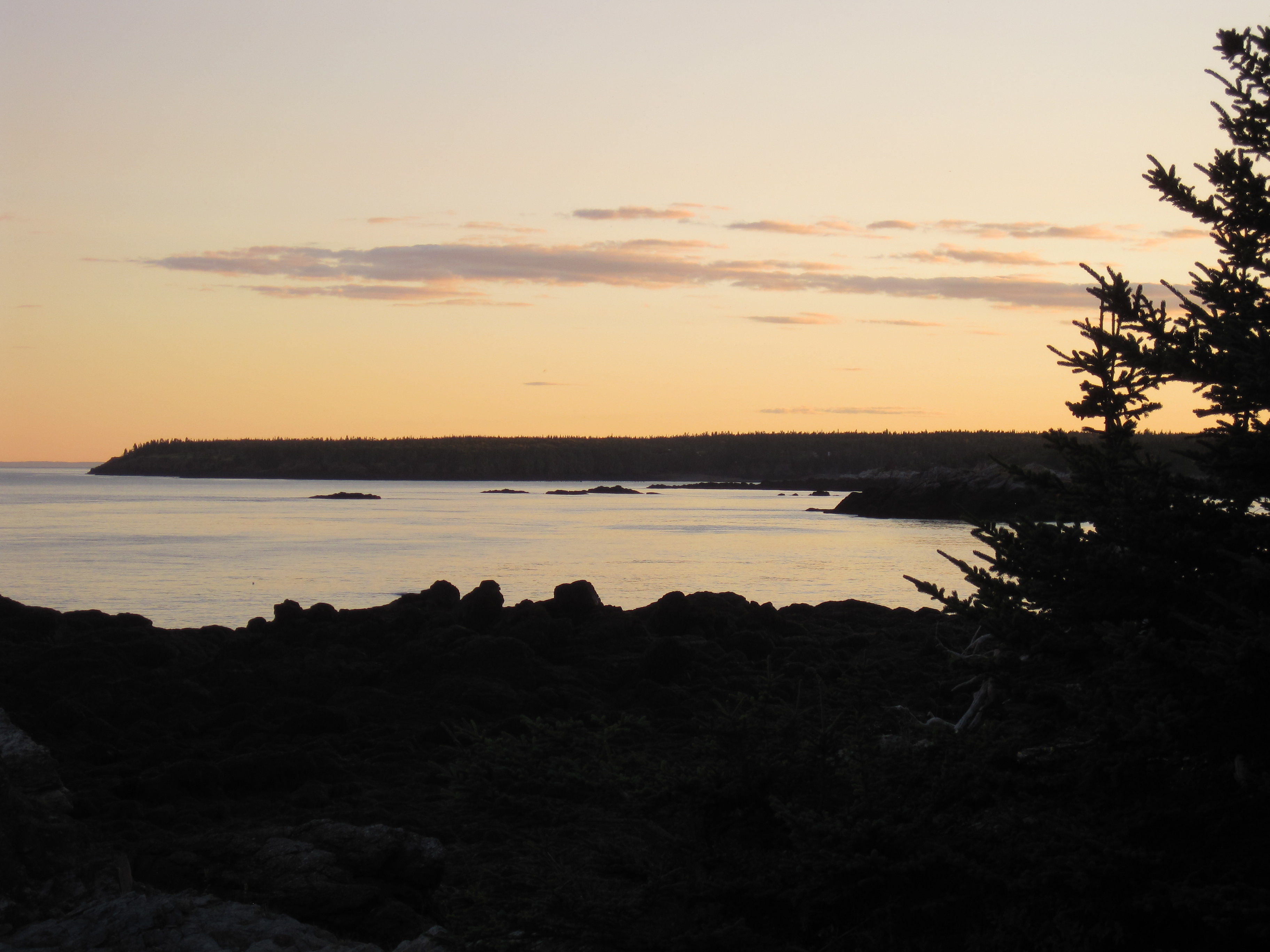 As any of you who know me personally are aware, I am happiest when I am busy! Likely that is why I have chosen the lifestyle of a self-employed musician! I accomplish more, stay more focused, eat better, and just generally enjoy life when I am busy!
Having said all of that, the past couple of weeks have served as a reminder to me to enjoy the slower times and the simple pleasures in life as well! I spend a lot of time in front of my computer, both for business and for pleasure. I enjoy my time in front of the screen, but it is always good to be torn away from it too!
During the past couple of weeks I have gone on vacation to a family owned camp on a lake in Maine (with no electricity), camping and whale watching on Grand Manan Island, to Campobello Island for a performance, blackberry picking with my mother, and on vacation to our family camp on the Bay of Fundy (again with no electricity). All of these activities have reminded me about the simple pleasures in life! When I was at my family camp in Maine I was able to start each day by canoeing on the lake. What a wonderful way to start a day! The time spent near, on, or in the water, the sound of the wind in the leaves, the sound of the water lapping on the shore, the sound of the birds, and even the sound of the insects flying around… Time spent outdoors is always a great stress reliever (except for the hornets… they causes stress in my life!) and a great reminder about the wonders of the world! We had many cookouts during the past couple of weeks so many of my evenings were spent around a campfire outdoors. What a great way to end the day! Everything always tastes better when it is cooked on a fire, and no matter how old I get, I still love to roast s'mores!
I hope that you are all remembering to take some time off to enjoy the summer weather! I am enjoying a final few days before we get back into the school year!