Embracing Not Being in Charge
February 16th, 2015 by Katherine Moller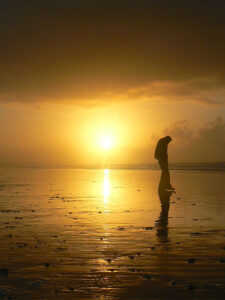 I recently had a moment of self-realization… I am a part of several bands, and either by desire or default, usually end up being the person in charge. This means booking gigs, making set lists, arranging rehearsals, etc. I have always complained about being the person in charge, but it would seem that I like that role and seek it out.
I have recently started two new projects, and am not actually in charge of either. It is a very different experience for me, one that I am trying to embrace! I had a meeting with the other member of my newest project just last week. This project is still in the planning stages, and we hope to be launching it officially in May, so stay tuned! In our meeting my collaborator told me that she wants to arrange our music, book our gigs, and take care of designing and updating our website. As she was talking about all she wants to do, I kept thinking, "I can do that, I can do that!" This is her project, and it is time for me to occupy a different role. She came to me with the idea and is looking for me to provide my musical ability, a location for rehearsal, and transportation to gigs.
I have now been self-employed for the past 10 years. I have run my own fiddle camp, run a successful private violin studio, and taught string programs at several schools. I am a driven, organized, detail oriented person who can make this kind of lifestyle work. These qualities also make me a natural leader in groups, whether I want to embrace it or not.
It is now time for me to step back and not occupy the leadership role, at least in a couple of projects. It will take continued effort on my part, but I think this will be a good experience for me. I'll let you know how it goes!
photo credit: Contemplation via photopin (license)
Comments are closed.